An African country wanted to develop a cloud-based prison management solution.
A mobile application would be needed to view prisoner details.
The system should capture details including personal information, ATP, and prison transfer history.
Reports and analytics needed to be produced based on details entered.
Prisoner details were in different data formats and in a non-integrated system.
Developed a high security, cloud-based prison management system allowing officers to input prisoner details .
Implemented full biometric data capture, including 10 rolling fingerprints, IRIS capture, and photo IDs.
Added fingerprint and IRIS matching, and facial recognition to easily identify criminals from existing database.
Captured all convict's legal and criminal history.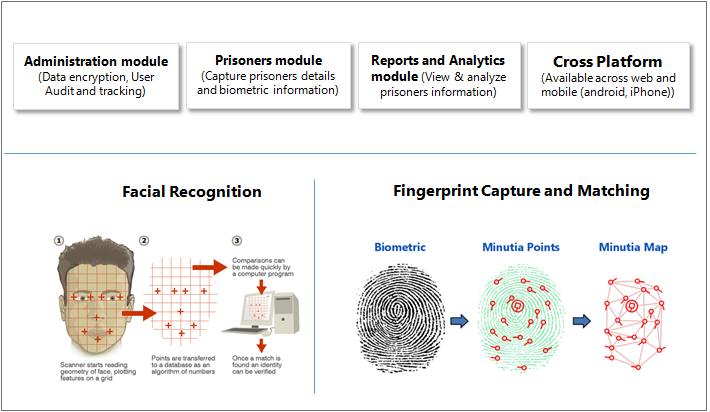 Enabled universal access to information on any device including mobile applications.
Made available online all information previously stored in hard copy files.
Enabled management to generate detailed analysis at the click of a button.