Application Management Support
Maintain, optimize, and innovate
Xpertnest's Value-Driven AMS
Strategy
Setting The Mission
Managing IT applications demands planning and strategy. We set the goals that provide the direction for all other elements.
Management
Sustainable Value
Xpertnest delivers a full suite of Application Management Services covering maintenance, optimization, and innovation.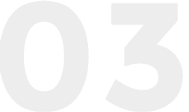 Performance Benchmarking
Continuous Improvement
our Application Management Services constantly check performance and make improvements, enhancing applications and reducing management costs.
Governance and Risk Mitigation
Risk Mitigation
We develop and implement actionable risk mitigation strategies, and monitor metrics. You get the right balance of high performance and minimal risk.
Service Desk
24/7 Service
Our help desk is open 24/7, ensuring a guaranteed, immediate response to any critical issues.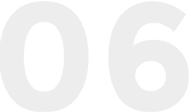 Capability
Getting It Done, Always
We continuously deploy a dedicated, experienced team and all the resources needed to support and manage your application.
Xpertnest provides full lifecycle Application Management Systems, covering the entire process from upfront advisory services through application optimization and innovation.
Application Management Systems Strategy
Our Xpertnest team will help you define your AMS strategy to support your business.
Set the goals for your applications
Select the tools and software for your needs
Design the infrastructure to optimize performance
Platform Optimization & Innovation
We implement a standard methodology and integrated toolkit to accelerate the build, configuration, and execution of AMS.
Deepen user engagement
Upgrade technology
Manage an entire application portfolio
Risk Mitigation & App Evolution
We optimize the ROI of your existing applications, and deliver innovation to improve your outcomes.
Review your applications
Improve your processes
Implement enhancements to functionality and reliability
Application Profiling & Support
We profile the application to determine the support you need and help manage change.
Manage continuous services
Review incidents and resolve issues
Implement change for constant improvement
Application Maintenance & Monitoring
Our experienced team of AMS professionals will co-ordinate closely with your business to manage and monitor your applications.
Respond to problems and quickly resolve issues
Manage databases
Implement continuous technical improvements
We design an AMS engagement structure to meet the objectives, capabilities, and requirements of the client. Choose from four service options
Resourcing Support
Model
Xpertnest provides skilled resources. The client manages the application as per their work schedule .
Benefit
Quick to implement and fills gaps in current support systems.
Suitable For…
Businesses with changing requirements and undefined tasks where adhoc activities are required
Fee Structure
Fixed fees based on resources needed
Joint Management
Model
The Xpertnest team works with the client to define the scope of an AMS structure with joint responsibility.
Benefit
Cost savings through outsourced services.
Suitable For…
Businesses that want to outsource non-strategic application management.
Fee Structure
Fixed fees based on services with defined scope.
Managed Outsourcing
Model
Xpertnest is responsible for defined deliverables in collaboration with the client to manage work.
Benefit
A combination of hands-free outsourcing and close collaboration.
Suitable For…
Businesses that want to offload some AMS responsibility while retaining control over some functions.
Fee Structure
SLA-based fees
Complete Outsourcing
Model
Xpertnest assumes full responsibility for application management. Client intervention is minimal.
Benefit
Completely hands-free AMS.

Suitable For…
Businesses that want to entirely offload AMS responsibility and know that their applications are always optimized.
Fee Structure
Defined fees with incentives for driven value.