Data Management & Insight
Maintain, optimize, and innovate
Data Management Overview
DATA MANAGEMENT STRATEGY​
• Data Management Strategy​

• Data Management Function​

• Funding​
DATA GOVERNANCE​
• Governance Management​

• Business Glossary​

• Metadata Management​
DATA QUALITY​
• Data Quality Strategy​

• Data Profiling​

• Data Quality Assessment​

• Data Cleansing​

• Data Validity

ANALYTICS & VISUALIZATIONS​
• Reports and Dashboards​

• Temporal Data Visualization​

• Statistical Data Visualization​

• Hierarchical data visualization​

• Relationship Data visualization​
PLATFORM & ARCHITECTURE​
• Architectural Approach​

• Architectural Standards​

• Data Management Platform​

• Data Integration​

• Historical Data & Archiving​
OPERATIONS & SUPPORT​
• Root cause analytics​

• Keep it clean​

• Adhoc data quality request​

• Process Management​

• Process Quality Assurance​
Introduction
Data Governance
Xpertnest's data management services cover the complete range of functions and needs required by any business collecting and using data
Discover
Capturing current state of organization's data lifecycle.​
Dependent business processes and supporting capabilities and data​
Data discovery, data profiling, current state of data and processes​
CRUD analysis across the data lifecycle​
Apply
Operationalize and ensure compliance with all data governance policies, business rules, stewardship processes, workflows, and cross-functional roles and responsibilities captured.​
Enabling automation of business rules and policies defined .​
Operationalize supporting human-centric business and IT workflows.​
Define
Document data definitions and business context.​
Business glossary creation, data classification, data relationships​
Hierarchy and reference data definitions.​
Definitions of supporting business rules and policies and KPIs​
Measure and Monitor
Capture and measure the effectiveness and value generated from data governance and stewardship efforts.​
Tracking compliance and exceptions to defined policies and rules.​
Data quality and policy compliance monitoring​
Data lineage analysis for RCA and impact analysis​
Data Governance
Our advanced data visualization service helps glean insights from complex data. We offer analytics services that help enterprises build a strategy for business information management in an intelligent way.
Data Governance
Linear one dimensional visualizations with differing start and finish times,​
Time Series​
Polar Area Diagrams​
Scatter Plots​
Statistical Data Visualization
Multidimensional data elements including numerical and statistical data.​
Pie charts​
Histograms​
Geographical maps​
Bubble charts​
Hierarchical data visualization​
Data or objects are ranked and ordered together in an organisation or system.​
Circle Packing​
Sunburst Diagram​
Tree Diagram​
Tree map​
Relationship Data visualization​
Relationships between different data sets and analyse the relationship between them.​
Chord diagram​
Network diagram​
Heat map​
Data Architecture
Our data management strategy services help you unlock opportunities from your data by unifying data across the enterprise by developing a single view of data across the organization
Enterprise Data Architecture​
Architecture designing​
Holistic Information Strategy​
Defining administrative structure to manage data resources​
Defining data storage methodology​
Capabilities driven architecture​
Data Retention & Preservation​
Defining data retention policy​
Define data archiving methods​
Determining archived data
One truth​
Real time data governance​
Data Consolidation from different sources​
Data quality monitoring and improvement​
Master data quality management
360º view of your data​
Provide business with end-to-end data visibility from north to south systems​
Self service, off-the-shelf reports for business users​
Near real time, anytime, anywhere data reporting
Enterprise Data Architecture
Architecture designing
Holistic Information Strategy
Defining administrative structure to manage data resources
Defining data storage methodology
Capabilities driven architecture
Data Retention & Preservation
Defining data retention policy
Define data archiving methods
Determining archived data

One truth
Real time data governance
Data Consolidation from different sources
Data quality monitoring and improvement
Master data quality management
360º view of your data
Provide business with end-to-end data visibility from north to south systems
Self service, off-the-shelf reports for business users
Near real time, anytime, anywhere data reporting
Data Quality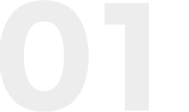 Data Acquisition
Identify Key data sources
Capture data from various sources
Add data to staging area

Data Profiling
High level data profiling
Data validation against business and process standards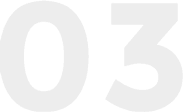 Define & Execute Business rules
Data Standardization
Defining business and process validations
Execution of defined business and process rules
Fallout reports
Data Analysis & Investigation
Analyze fallout reports
Categorize issues and identify possible fixes
Define data enrichment strategy
Data Enrichment
Automated approach using reference master data or third-party data set
Manual data correction by business users
Continuous Improvement
Root Cause Analysis (System, Process, Data, People)
Analytics and Reporting
Monitoring and Support